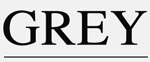 JOÃO ENXUTO AND ERICA LOVE, ANONYMOUS PAINTINGS
photography GIORGIA VALLI
coordination CLAUDIA VITARELLI
Grey Magazine
24 October 2013
New York gallery carriage trade opens its latest exhibition, Anonymous Paintings, an ongoing series by João Enxuto and Erica Love.

We spoke with Peter Scott, curator and director of the non-profit space, on the history of carriage trade, its program and the current show.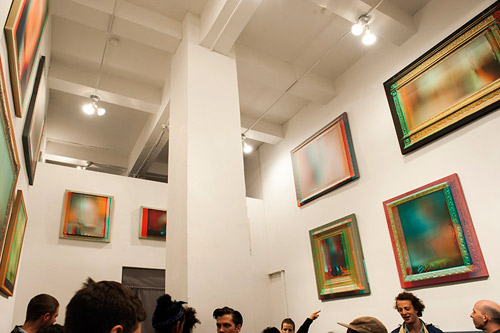 When was carriage trade founded and under what premise?
Carriage trade was founded in 2008 in a space on Prince Street above Fanelli's bar. We did three shows there, reformed as a non-profit, then reopened at the current location, 62 Walker Street, in early 2010. As an artist who also curates, I found that the projects I was interest in doing did not fit neatly into the three main paradigms for exhibition spaces (non-profit, commercial galleries, and museums) which often define how art is presented. As carriage trade has the scale and programming flexibility of a small gallery, the non-commercial purpose of a non-profit, and presents exhibitions that often incorporate the historical scope of a museum, our mission reflects an interest in combining elements of each.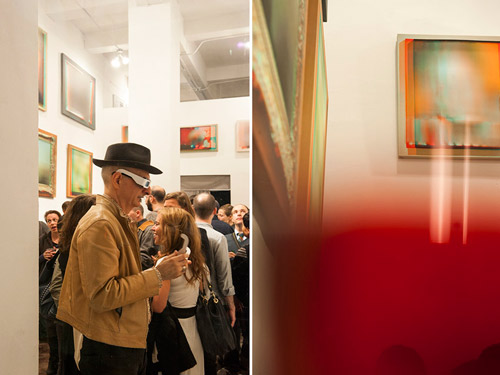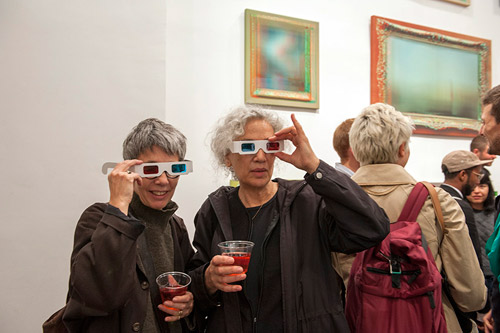 Tell us about the decision to feature group exhibitions, and if that has ever represented a challenge.
The gallery presents primarily group shows, with the occasional exception which tends to fall somewhere outside a conventional one-person exhibition. The emphasis on the group exhibition format is to focus on and even reintroduce historical, aesthetic, and conceptual links among artists that are downplayed as a result of a common notion of artists as autonomous, independent individualists who are all about "making their own way." I'm more interested in the interdependence of ideas and how they evolve than I am in perpetuating what I see as a romantic mythology of creative isolates—which, in a larger sense, is often a reproduction of the consumerist emphasis on cultivating the unique brand of "me."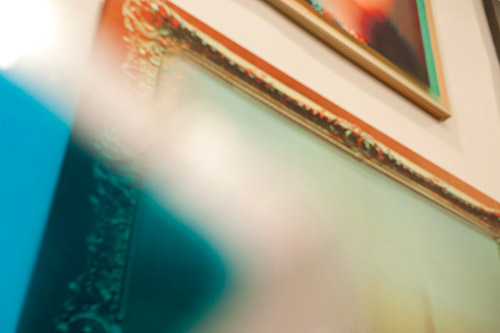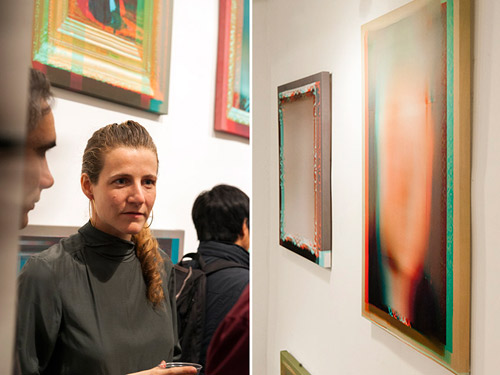 Your current show, Anonymous Paintings by João Enxuto and Erica Love, represents one of the exceptions to the group show format. What were the other exceptions in the past?
Other exceptions include Jef Geys Woodward Avenue and Henry Codax. In these two cases, as well as Enxuto and Love, I feel the work presents fundamental challenges to conventional notions of authorship and autonomy. The Jef Geys exhibition was originally developed from his project for the Belgian Pavilion of the Venice Biennale, reconceived for and produced in Detroit at MOCAD, and then shown at carriage trade. Based on a collaboration with the ethnobiolgist Ina Vandebroek—who visited Detroit and photographed and retrieved weed samples from twelve intersections of Woodward Avenue—the exhibition reflected Jef's interest in community, plants, and aspects of everyday experience that are often overlooked. In the case of Henry Codax, I invited readers to look into rumors concerning his existence.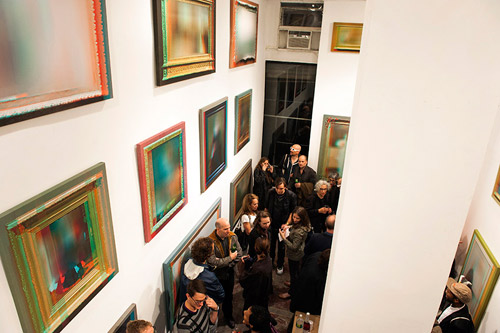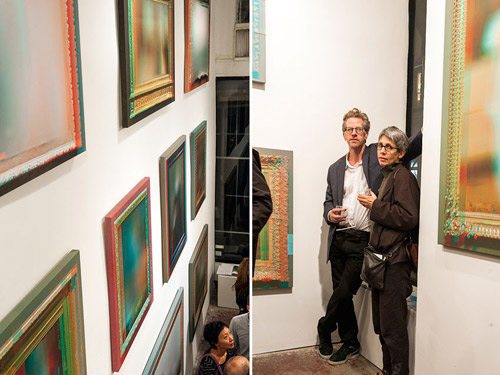 You pay particular attention to the installation of every show. In the current one, artworks are arranged in a salon-like manner: they take up the entire length and height of the gallery's walls, and are in close proximity to one another. How does the installation add to this particular body of work?
Given that the work originates from screen grabs of Google Art Project, an online platform that allows one to navigate through the many of the world's great museums, the salon-style, floor-to-ceiling installation is a way of underlining the scale of Google's ambitions, while also making reference to the presumed populism behind Google's project. Featuring academy-sanctioned artists, the salon was one of the early examples of making fine art accessible to the public. Coming into the carriage trade space, visitors are enveloped by paintings derived from images that represent their physical counterparts, which are now reconstituted once again as discrete objects hanging on a wall.
As digital technology takes up more and more cultural space, the conditions that determine the way we view art are shifting. I'm not convinced by the inevitability of new technology's totalizing role over our experience, nor am I invested in a view that dismisses the consequences of rapidly evolving technological changes. I do think that there is something potentially progressive about encountering objects in a space where one is undistracted by "smart devices" and aware of one's moment-to-moment self, and I think this exhibition of Enxuto and Love's
Anonymous Paintings
speaks to this experience.